Y'all.
I know what you're probably thinking… "A review, on a Tuesday?? What's up with that?"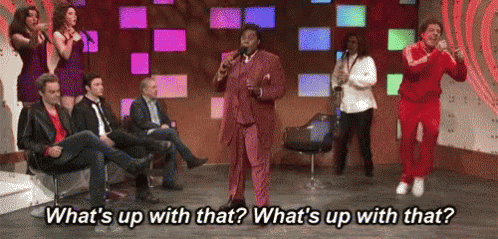 But when I finished Theo Tan and the Fox Spirit, I just had to share my thoughts! Also, thanks to The Wandering Jellyfish Bookshop for helping me find this book. As some of you know (or have gathered) fantasy isn't my go-to genre; truthfully, I initially picked up the book because of foxes (they're my favorite, haha). But I ended up LOVING this book.
Jess Sutanto is a talented author, she's so descriptive and that's what makes both the plot and the characters phenomenal. The story is superb, the plot is fast-paced, and the characters are charismatic. *chef's kiss*
Let's start with a brief summary–Theo Tran is twelve and living in a futuristic San Francisco where magic is abundant, but not just any magic: Cirth. And cirth costs a lot; it's been distilled into a material that one can purchase, but it's modern, and not quite as powerful as ancient magics. It's this ancient magic, qi, that Theo's older brother Jamie is interested…and then he dies! But it's an accident…or is it?
So, Theo, with the help of Kai, his brother's former spirit companion, and now she's his own, are out to uncover the mystery Jamie left for him. Theo and Kai go to summer camp, where he'll learn to tap into his qi, and, eventually, save the world.
Now for the characters–Theo's embarrassed of his Chinese heritage, he loves his brother, and when he loses him, he's at a loss. Kai, similarly, desperately misses Jamie, but when she's summoned (sort of) to be Theo's companion, she must do everything she can to help him… even if it creates a danger to herself.
Their relationship is phenomenal and I love its development. I thoroughly enjoyed Kai's sassiness–I laughed out loud more than once–and adored how they pushed each other to be better. Its really the characters that make this book so great. Especially since they all grow and change so much. For instance, (mild spoiler) I loved how Theo eventually grows into his own and accepts his heritage outright.
It's a beautiful story and I loved learning little snippets about Chinese–and to a far lesser extent Indian–mythology. Sutanto clearly spent a lot of time developing the story to make sure it flowed, made sense, and entertained.
I'm looking forward to the sequel–at the end, Theo has a revelation that sets up a second story so well–and am almost certain that it will be just as thoroughly engaging as this one. I literally cannot express how much I enjoyed this book, I've been talking about it pretty much nonstop since I got it from the TWJ. I do hope that you'll enjoy it if you get the chance to read it. Between the plot, the character development, and Kai's humor, it's certain to grab your attention!
See y'all Thursday for my regularly scheduled review 😉
Happy reading!